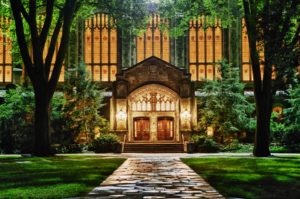 The University of Michigan has provided several resources and statements of support for its community amid potential changes in federal immigration policies.
Below is a collection of those statements and resources.
Statement on DACA ruling (7/22/21)
Rescission of Fall 2020 SEVP COVID-19 Guidance and Planning for the Fall Term (7/24/20)
SEVP COVID-19 Guidance for Fall 2020 Rescinded (7/14/20)
Consulates begin 'phased resumption' of visa services, depending on local conditions (7/14/20)
Record: Federal government rescinds new international student restrictions (7/14/20)
Planning for Fall Term 2020: New DHS Procedures and U-M Updates (7/8/20)
At the University of Michigan, we add our voice to the many in higher education to express our strong disagreement with the temporary policy announced July 6 by the Department of Homeland Security to further restrict the educational opportunities for international students.
Based on an initial review by our International Center staff, this guidance does not conflict with the University of Michigan's plans for fall term classes consisting of a mixture of in-person and remote classes. The guidance allows this type of hybrid model for international students studying on the Ann Arbor campus. It also allows students outside the country to take U-M classes online.
Given the poorly controlled nature of the COVID-19 pandemic in many places across our nation, institutions of higher education need to maintain flexibility in how we choose to safely deliver our curricula. Our international students must not be penalized if our best judgments dictate that we need to return to fully remote instruction.
We continue to oppose arbitrary restrictions on international students who have been and continue to be valuable members of our community of scholars. Even with this initial review that shows a less direct impact on our students, we agree with the statement from the Association of American Universities – of which U-M is a member – that calls this policy "immensely misguided and deeply cruel to the tens of thousands of international students who come to the United States every year."
The University of Michigan is joining with our AAU colleagues and many others in business and education to further understand the impact of this new guidance and work with congressional leaders and administration officials to rescind or substantially alter this unnecessary and disruptive policy.
Mark S. Schlissel
President
Susan M. Collins
Interim Provost
Cynthia H. Wilbanks
Vice President for Government Relations
June 18, 2020
We, at the University of Michigan, are heartened by today's U.S. Supreme Court ruling that rejected attempts to dismantle the program known as DACA – Deferred Action for Childhood Arrivals – that protects undocumented immigrants brought to this country as children.
We recognize this is not the final word on DACA. At the University of Michigan, we will continue to strive to ensure that all members of our community will be able to pursue their ambitions on our campuses. And we will continue our advocacy for a permanent solution that will provide a pathway to citizenship for the estimated 650,000 "dreamers" who are important members of our communities.
To all members of the U-M community,
The University of Michigan welcomed its first Chinese students 128 years ago. Since that time, our Chinese students, post-doctoral scholars and faculty have enriched our institution through teaching, learning, research and impact on society. Our principles of international engagement and cross-cultural understanding have been a foundation of our strength and progress for generations and enhance our standing as a leading international community of scholars.
Many in our community have reached out in recent days with questions and concerns regarding our support for our Chinese students and faculty. Our core values have not changed in the wake of new policies and proposals that target this segment of our community and seek to limit the ability of Chinese students and researchers to study and work at our nation's colleges and universities. We share their concerns about any changes that would negatively affect individual scholars and the quality of our university.
The president's recent proclamation restricting entry to the United States for certain Chinese students and researchers and proposed federal legislation that would prohibit Chinese nationals from receiving visas to the U.S. for graduate or postgraduate studies in STEM fields have led to understandable worry. Additional information on the proclamation as it pertains to U-M is available on the International Center's website.
Much is still unclear about the proclamation, which seeks to bar entry to the U.S. by Chinese graduate students with ties to military-influenced organizations and universities. We and our partners in the Association of American Universities are working with the State Department and FBI to obtain details about the proclamation and how its implementation may impact our students and researchers, including graduate students holding F-1 and J-1 visas and researchers currently in the U.S. with a valid visa.
While we take seriously threats to national security and have worked to implement practices aimed at addressing foreign government interference, we oppose arbitrary restrictions on Chinese students who have been and continue to be valuable members of the U-M community. These restrictions also limit our ability to attract top talent that contributes to our nation's health, security and economy. We support our Chinese students, researchers and faculty and ardently believe restrictions should be limited to those who pose security risks based on credible intelligence and evidence.
Our government relations team in the university's Washington, D.C., Office is actively engaged on all matters that potentially have negative consequences for our community of international students and scholars. Part of that work is monitoring a bill recently introduced by Sen. Tom Cotton of Arkansas and others that would prohibit any Chinese nationals from receiving visas to the U.S. for graduate or postgraduate studies in STEM fields, although we do not believe this bill will gain traction in the Senate.
Another concerning proposal that Sen. Rob Portman of Ohio and others are expected to introduce would potentially prohibit foreign graduate students and researchers with previous ties or likely ties to foreign governments from obtaining visas for reasons not limited to export controls including those doing fundamental research.
Our partners in the Association of American Universities and Association of Public and Land-grant Universities also regularly monitor legislation and are already mobilizing efforts to share our deep concerns with legislators and policymakers. Offering proposals, even for the purpose of taking a political stance, can have an adverse impact on our ability to create a welcoming community that attracts global talent to our university.
Please know that the university considers these issues top priorities and will continue to monitor them, strategically engage when opportunities arise and strongly oppose efforts to place inappropriate limits on our international students, faculty and visitors.
Sincerely,
Mark S. Schlissel, M.D., Ph.D.
President
Susan M. Collins
Interim Provost and Executive Vice President for Academic Affairs
Rebecca Cunningham
Vice President for Research
Mike Solomon
Dean, Rackham Graduate School
June 26, 2018
Today's Supreme Court ruling is disappointing and detrimental to higher education in the United States. Discouraging peaceful students and scholars from pursuing their ambitions at America's colleges and universities will weaken our nation intellectually and economically.
We were proud to be one of the higher educational institutions to submit an amicus brief in this case. Our graduates are expected to compete and confront challenges on a global scale. To succeed, they must learn how to work with people from different countries, cultures and backgrounds. Diminishing the quality and breadth of our academic community will threaten the aspirations for peace and prosperity we all share.
Legal developments regarding DACA (2/26/18)
Resources for undocumented students (9/5/17)