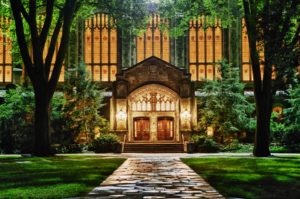 The University of Michigan has provided several resources and statements of support for its community amid potential changes in federal immigration policies.
Below is a collection of those statements and resources.
March 2, 2018
The University of Michigan remains committed to taking all necessary steps to assure every student on our campus has the opportunity to succeed.
The U.S. Supreme Court has recently decided not to take up a key case related to the Deferred Action for Childhood Arrivals program. By declining to immediately consider the case, a prior federal court ruling will stand. This means that the federal government must resume renewals of DACA, and the injunction remains in place prohibiting the Trump administration's plan to rescind the program on March 5.
As we wait for a final determination of the DACA program, we continue to strive to ensure that all members of our community will be able to pursue their ambitions at the University of Michigan.
Every student and scholar at U-M has earned the opportunity to succeed. We want everyone to know that we welcome them and deeply value and cherish their essential contributions to our academic community.
Legal developments regarding DACA (2/26/18)
Message from President Schlissel and Provost Philbert on the Federal DACA decision (9/5/17)
Resources for undocumented students (9/5/17)