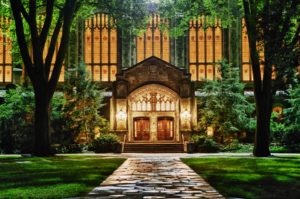 The University of Michigan has provided several resources and statements of support for its community amid potential changes in federal immigration policies.
Below is a collection of those statements and resources.
Message from U-M President Mark Schlissel (1/28/17)
Jan. 28, 2017

For generations, the University of Michigan has been known throughout the world as a leading international community of scholars. U-M has admitted international students since the late 1840s, and our first foreign-born faculty member was hired in 1846. Our ability to attract the best students and faculty from around the globe enhances our teaching, learning, research and societal impact and is in part responsible for our standing as a great public research university.
Fostering an environment that promotes education and research at the highest levels is among my most important responsibilities as the University of Michigan's president. The leadership of the university is committed to protecting the rights and opportunities currently available to all members of our academic community, and to do whatever is possible within the law to continue to identify, recruit, support and retain academic talent, at all levels, from around the world.
We are currently focused on potential changes to immigration laws, policies and practices that could affect the status and safety of U-M students and personnel, particularly international students and those who may be undocumented. This includes several programs and policies that affect international students and faculty. Additionally, we are working to understand the implications on our community of the "extreme vetting" executive order blocking immigration from certain countries.
Read more
Latest update: Message from President Schlissel and Provost Philbert on the Federal DACA decision (9/5/17)
Resources for undocumented students (9/5/17)
Legal development regarding DACA (1/11/18)