Public Affairs Staff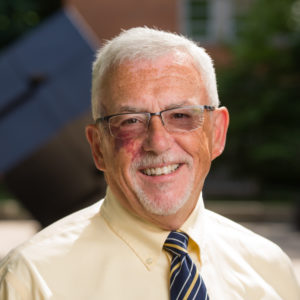 Rick Fitzgerald, Assistant Vice President for Public Affairs
(734) 615-1563
rickfitz@umich.edu
Main areas of responsibility are university budget, endowment, major initiatives, legal and reputational issues.
Rick serves as the primary public spokesperson for the university, leads the university issues management team and handles various projects on behalf of the vice president for communications. He joined Public Affairs in 2009 after a long career in the news business. He graduated a very long time ago (1975) from Central Michigan University with a degree in journalism and English. In 2014, he completed a master of science in administration degree, also from CMU. He lives in the Dexter area with his wife, Cathy, a registered dietitian with MHealthy. They enjoy trail running, bicycling and all things outdoors.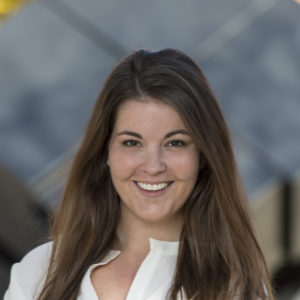 Hanna Quinlan, Administrative Assistant
734-936-5190
hquinlan@umich.edu
Main areas of responsibility are calendar support for the assistant vice president for Public Affairs and memorabilia requests.
Hanna joined the Public Affairs team in 2016 after earning a B.A.A. in communication with a minor in broadcast and cinematic arts from Central Michigan University. She assists with the University Record's advertising and circulation efforts, as well as handles memorabilia requests and calendar support for the assistant vice president and associate director for Public Affairs. Outside of work, she enjoys spending time on the sandy shores of Lake Michigan, where she was born and raised.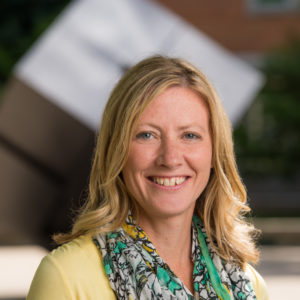 Kim Broekhuizen, Associate Director
(734) 763-3158
kelger@umich.edu
Main areas of responsibility are emergency preparedness, university rankings and campus facilities.
Kim has been a member of the Public Affairs team for more than 20 years. She was recently named associate director of public affairs and serves as a public spokesperson for the university. In her role, she works on a number of projects ranging from emergency communications to university rankings. She graduated from Eastern Michigan University with a degree in journalism. Outside of work, she spends much of her time on the soccer fields with her children. She also enjoys traveling and spending time outdoors with her family.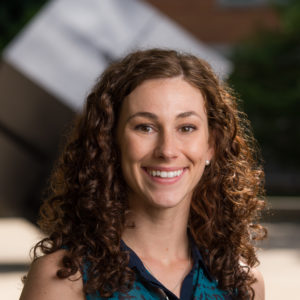 Dana Elger, Public Affairs Representative
(734) 615-2486
delger@umich.edu
Main areas of responsibility are sexual misconduct, sustainability and emergency preparedness.
Dana joined the Public Affairs team in 2009. As a senior public affairs specialist, she assists leadership and campus units with a range of support from media preparation and the development of talking points to communication planning and the launching of initiatives. She is responsible for managing communications supporting the university's sustainability brand, Planet Blue. Hailing from Rochester Hills, Michigan, she earned her B.A. in communications with a minor in marketing from Oakland University. Prior to U-M, she worked as an account associate at Doner Advertising in Southfield. She enjoys spending time outdoors, traveling and relaxing with her family of four.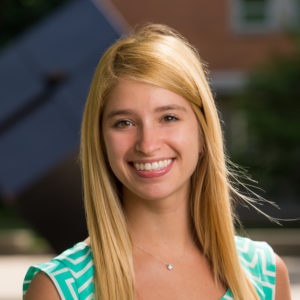 Elisse Rodriguez, Public Affairs Associate
(734) 763-7257
enrodrig@umich.edu
Main areas of responsibility are sustainability and special projects.
Elisse joined the Public Affairs staff in June 2013 after graduating from the University of Michigan with a degree in Communication Studies. She jumped to her current role in 2016 and assists in the day-to-day communications for U-M's sustainability initiative, Planet Blue.
If not attending a U-M football, basketball, soccer or other athletics events, you can find her enjoying northern Michigan or hanging out with her cat, Nala. If Elisse hears someone singing The Victors, she will be sure to join in. Forever Go Blue!
Internal Communications Staff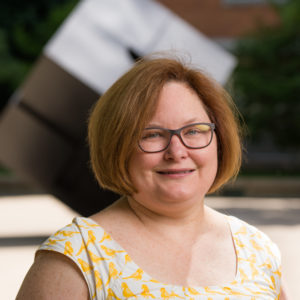 Jill Greenberg, University Record Editor
734-764-6825
jillibog@umich.edu
Jill has served as editor of The University Record since 2007. Before then, she worked at numerous Michigan newspapers, including the national desk of The Detroit News, the Oakland Press and stops in Cheboygan, Milford, Hillsdale and Plymouth. Greenberg graduated with a journalism degree from Central Michigan University, and she currently is a 2018 candidate for a Master of Science in Communications, focusing in strategic and crisis communications.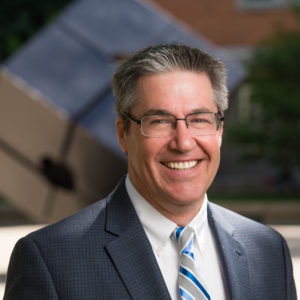 James Iseler, University Record Online Editor
734-647-3099
jiseler@umich.edu
Jamie has been with The University Record since 2009. As online editor, he oversees the production and distribution of the Record's website and daily email edition. Prior to joining U-M, Jamie spent more than 30 years working for weekly and daily newspapers, most of that time as a reporter, editor and copy editor at the Jackson Citizen Patriot. He has a bachelor's degree in journalism and political science from Central Michigan University.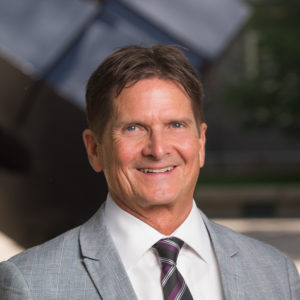 Todd McKinney, University Record Sales Manager
734-764-4342
toddmck@umich.edu
Todd's career in marketing and communications has been evolving for more than 40 years. Early vocational directions include a decade as a performing and recording musician followed by stints in the musical instrument industry as a customer relations specialist and clinician. After returning to U-M to earn a BA in English Language and Literature, an MFA in Creative Writing and a Hopwood Award for short fiction, he spent four years writing and producing commercials for WHMI-FM in Howell, Michigan. Todd owned and operated a multi-service marketing agency in 2000-02 before joining The University Record staff as the production coordinator. He now manages the Record's advertising and circulation efforts.
Steve Culver, University Record Graphic Designer
734-764-7484
stevecul@umich.edu
Steve brings more than 30 years of experience in newspaper design and production to his position as graphic designer for The University Record. He also has assisted students at The Michigan Daily and Monroe Street Journal in production of their publications. Concurrent to his career in newspaper design, Steve also publishes a magazine for Southeast Michigan's LGBT community, which he has operated since 1990. He joined the Record team in 2014.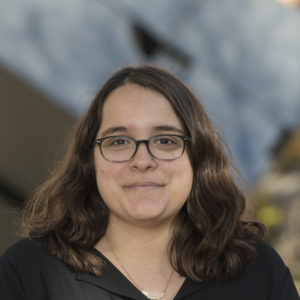 Safiya Merchant, University Record Staff Writer
734-764-4266
safmerch@umich.edu
Safiya is the staff writer for The University Record, where she focuses her work on university news, the lives and scholarship of faculty and staff, and the university as a workplace. Prior to U-M, she worked as a reporter for the Battle Creek Enquirer in West Michigan, where she wrote about K-12 education, community colleges and private and public universities. Before moving to Michigan, she worked as a government and education reporter in the Chicago suburbs. A native Chicagoan, Safiya received a bachelor's degree in journalism from Northwestern University. She joined the Record staff in 2016. Outside of work, she likes to volunteer throughout the community and frequent farmers' markets and thrift stores.